Elite Breast Pump by Ameda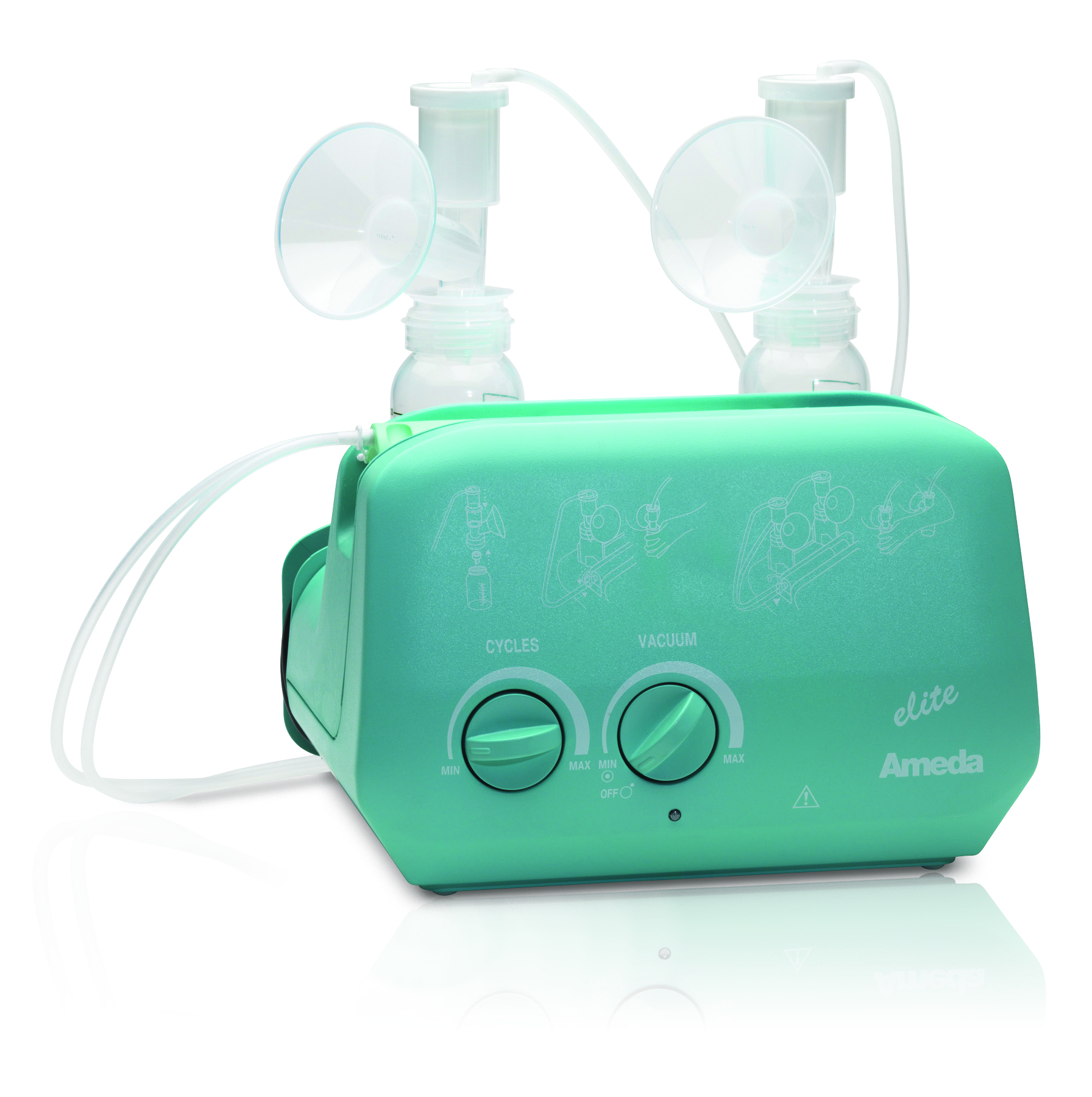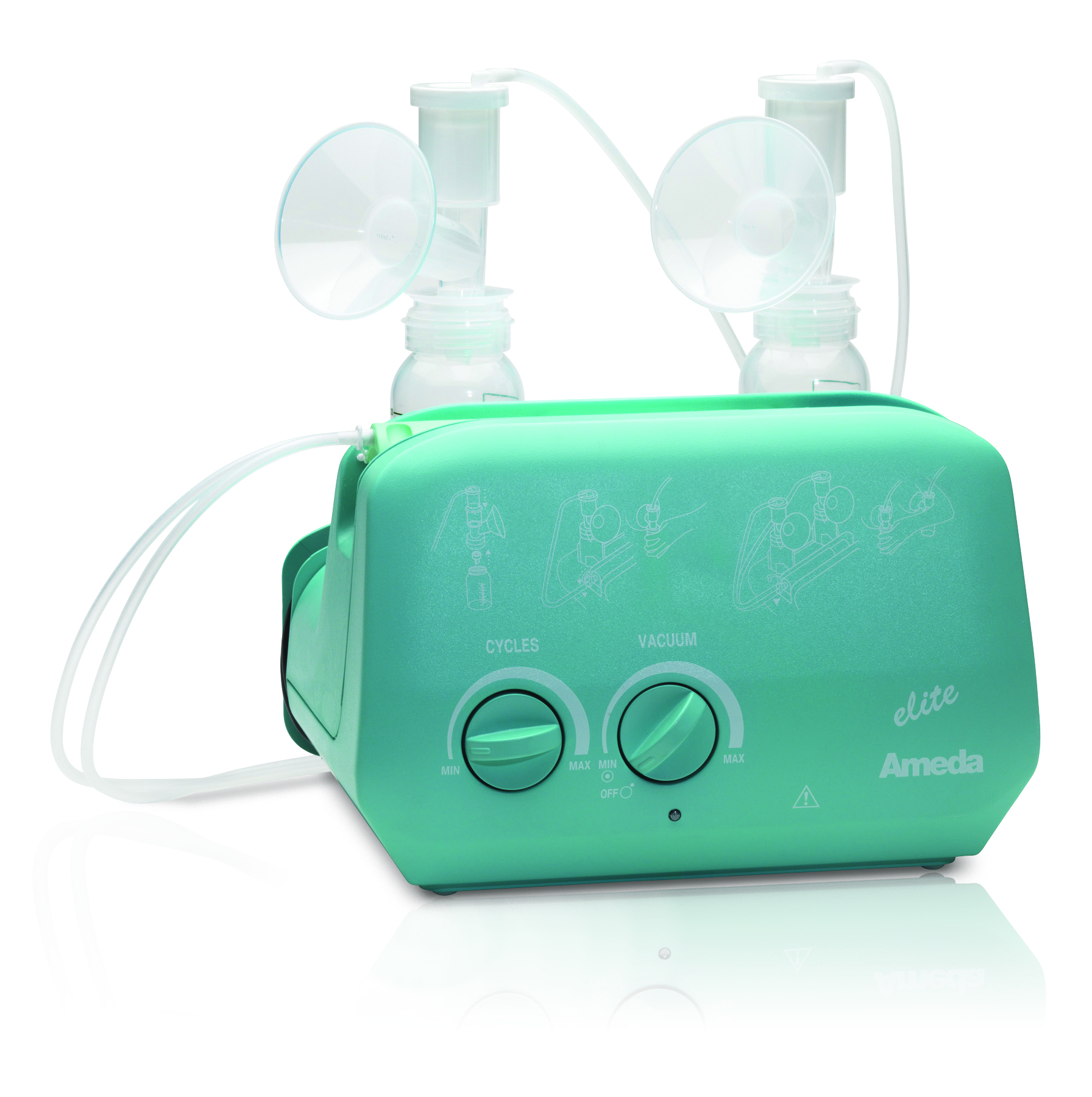 Elite Breast Pump by Ameda
The Elite Breast Pump is a multi-user, hospital-grade electric breast pump that is the first of its kind with a microprocessor-driven pump. It is a durable yet lightweight pump, proven by research to be effective at establishing milk supply.1
The Elite's CustomControl™ feature offers dual adjustability with separate speed and suction dials for the best results every time. Its "whisper quiet" operation contributes to a comfortable pumping experience.
The Elite is designed to work with any of the Ameda HygieniKit® MilkCollection Systems. The kit's Proven Airlock Protection™ keeps tubing dry by preventing air flow between the expressed milk and pump tubing while pumping. There's no need to clean the narrow tubing and the milk stays pure. The HygieniKit is made without BPA and DEHP.

Its built-in dual bottle holders securely hold bottles upright and support Store 'N Pour™ milk storage bags or smaller containers by breast flange rims to help prevent spills.